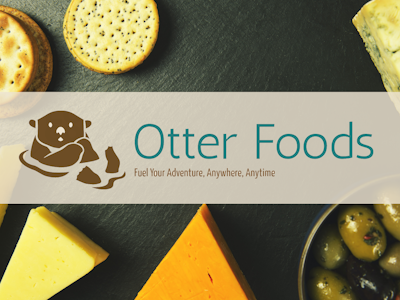 Welcome to Otter Foods Online Store!
We are thrilled to have you here, ready to embark on a culinary adventure with us. At Otter Foods, we specialize in providing a wide array of high-quality, shelf-stable snacks and meal options to fuel your outdoor escapades.
Whether you're a camping enthusiast, a backpacker, a sailor, or someone who simply loves exploring the great outdoors, our online store is your ultimate destination for convenient and delicious food that requires no refrigeration.
With Otter Foods, you can expect not only top-notch products but also a commitment to sustainability and environmental responsibility. We strive to support eco-friendly practices and collaborate with like-minded brands to make a positive impact on the world we explore.
So, grab your gear, prepare your appetite, and get ready to discover a whole new world of adventure-friendly food options. Shop with confidence at Otter Foods Online Store and embark on unforgettable journeys with delicious sustenance by your side.
Fuel Your Adventure, Anywhere, Anytime. Welcome to Otter Foods!
Visit our online store
Looking For Private Label Options?
Learn about Otter Foods