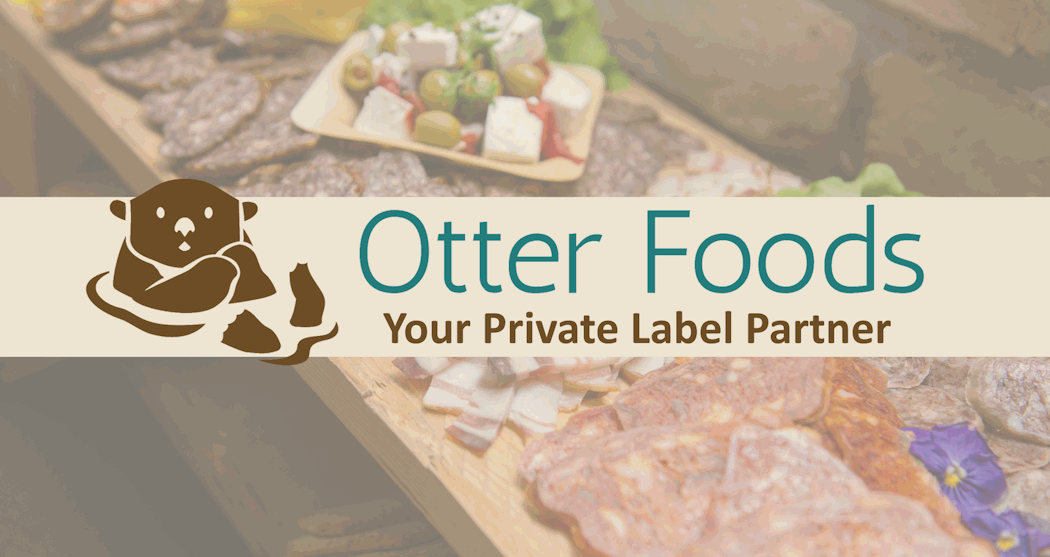 Private Label Cheese Pricing Options
When it comes to pricing for your private label cheese order, there are different models to consider, and it's important to understand the terms to make an informed decision. One common pricing model is the "Overage Price." Under this model, the price offered will be based on the CME Block price for natural cut and wrap items or the CME Cheese Barrel price for processed or shelf-stable cheese formats. These prices are ether based on the average of last weeks or last month cheese market performance.

Click here to see current Market Prices check out our Cheese Market Prices Page
Another option is fixed pricing, which is more commonly used for smaller packaged items, typically 8oz or smaller. Fixed pricing provides the advantage of knowing the price at any given time, offering stability and predictability for your private label cheese products.
To mitigate risk, you can also explore the option of requesting a pricing ceiling. This allows you to establish a maximum price you are willing to pay, and the manufacturer will work within that range. Additionally, the manufacturer may request a floor price to avoid the impact of volatility in cheese market prices. This approach helps both parties manage price fluctuations and ensures stability in costs.
By understanding these pricing options and selecting the one that aligns with your risk tolerance and business needs for private label cheese, you can confidently proceed with placing your order and establishing a mutually beneficial partnership.
If you have any further questions or need clarification regarding pricing or any other aspect of your private label cheese order, please don't hesitate to contact us. We are here to assist you and provide exceptional service.
Otter Foods:
Email: info@otterfoods.com
Phone: (534) 444-4281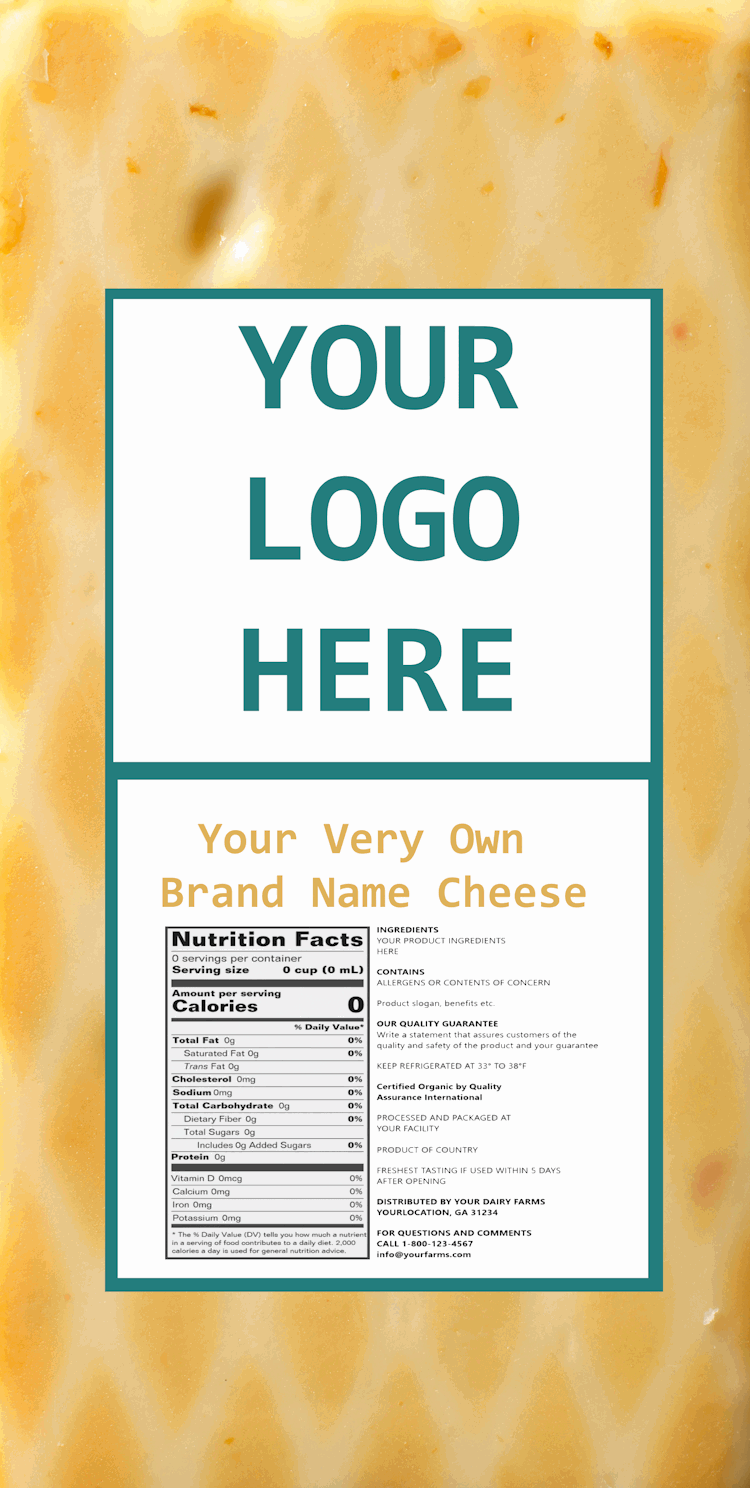 Why is Otter Foods the best partner to start your private label cheese brand with?
Q: What sets Otter Foods apart as a private label cheese brand partner?
A: Otter Foods stands out due to our unparalleled experience in working with start-ups to build successful private label brands in the cheese industry. We have a proven track record of helping businesses of all sizes, from budding start-ups to established enterprises, bring their cheese brands to market.
Q: How does Otter Foods support partners throughout the private label cheese brand creation process?
A: At Otter Foods, we provide comprehensive support and guidance at every step of the private label cheese brand creation process. From concept development to product sourcing, packaging design, and market entry strategies, we work closely with our partners to ensure a cost-effective and successful solution. Our expertise and resources are at your disposal to help you navigate the complexities of building and launching your cheese brand.
Q: What benefits can partners expect when collaborating with Otter Foods?
A: Collaborating with Otter Foods offers several advantages. We provide extensive market knowledge, industry insights, and a deep understanding of consumer preferences in the cheese market. Our strong relationships with suppliers and manufacturers enable us to source high-quality ingredients at competitive prices. Additionally, our efficient distribution network ensures timely delivery of your private label cheese products to your target markets.
Q: How does Otter Foods prioritize cost-effectiveness for private label cheese brands?
A: At Otter Foods, we recognize the importance of cost-effectiveness for private label cheese brands. We work diligently to identify efficient production and packaging solutions that meet your budgetary requirements without compromising quality. By leveraging our expertise, economies of scale, and strong industry relationships, we strive to provide cost-effective solutions that maximize your profitability.
Q: How does Otter Foods ensure access to up-to-date data for the cheese market?
Q: How does Otter Foods ensure a successful market entry for private label cheese brands?
A: Market entry can be a critical phase for any private label cheese brand. Otter Foods offers comprehensive market research, competitive analysis, and tailored marketing strategies to help you make a strong impact. We assist in developing compelling branding, effective promotional campaigns, and customer engagement initiatives. Our goal is to ensure that your private label cheese brand enters the market with a competitive edge and the best chance for success.