Back to Cheese Market News
CME Cheese Market Prices
Looking for Private Label Cheese?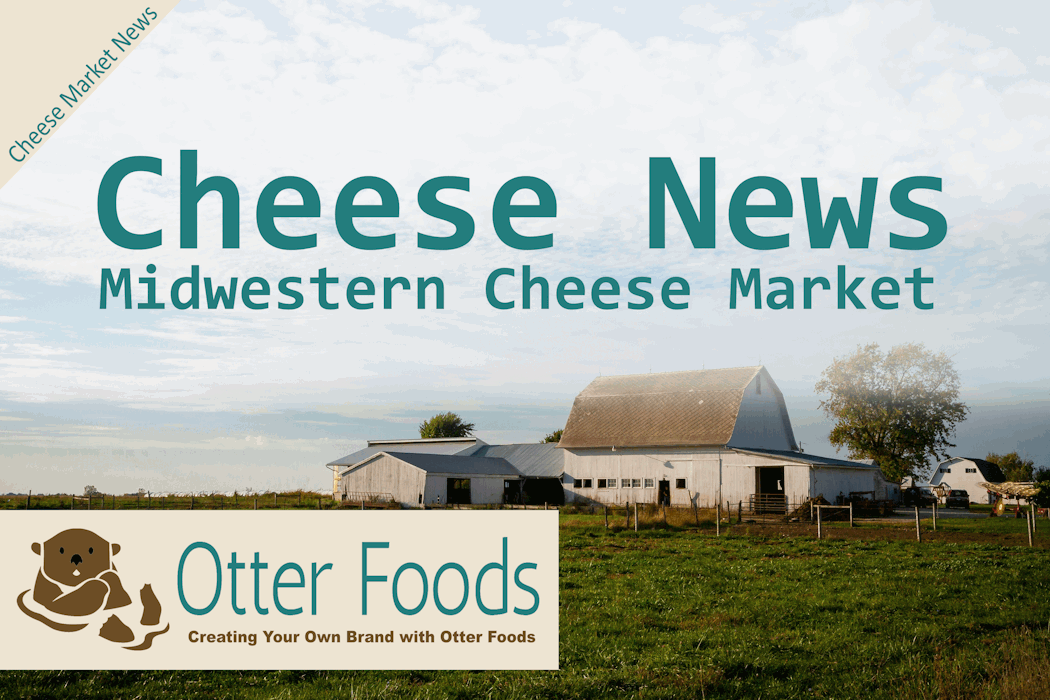 tags
Cheese Producers News: Midwestern Cheese Market Trends
Consumer Pricing and CME Trade Showcase Market Strength
Cheese producers report that demand remains stable and orders average during mid-August through late August. Holiday gift package season preparation has begun for many, and spot milk prices sit similarly to previous weeks. Plant contacts report balanced inventories and smooth running production, with some plants experiencing downtime for occasional updates.
The cheese market is generally considered firm, with almost no fluctuations to be seen in prices reported by Midwest wholesalers for Swiss cuts. Process products have increased by $.0075, and all other types by $.0450. Specific prices for products such as Blue 5 pounds, Brick 5 pounds, Cheddar 40 pound Block, Monterey Jack 10 pounds, Mozzarella 5-6 pounds, Muenster 5 pounds, Process American 5 pound Loaf, and Swiss 6-9 pound Cuts can be found in the pricing list released by cheesemakers.
The CME has also shown its strength in the cheese market. Updated daily prices for the period from August 21 to August 25, 2023, report that the barrel cost stayed at $1.8050 while the block 40-pound cost has increased from $2.0075 to $2.0275.
Overall, cheese producers in mid-August can report market stability and high demand. Consumers can enjoy favorable prices from established market strength and makers can look forward to steady income. To make sure that you stay up to date with the latest cheese news, follow our LinkedIn page (https://www.linkedin.com/company/otter-foods).